The Miras University has its own bus.
The route of its is running acress all the major and central city stops. Thanks to this transport service students can enjoy fast and free arrival to classes on a daily basis.
Free bus for Miras students.
Dates of operating: Monday - Friday.
Morning route
Day route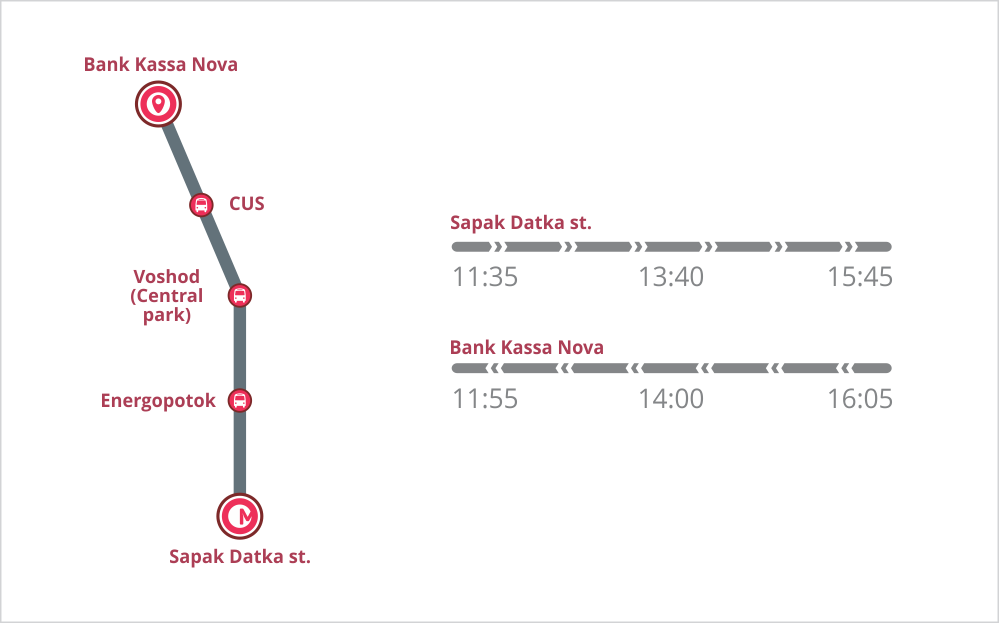 Evening route