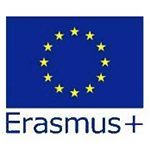 Key Action 2 "Collaboration for innovation and experience sharing" includes components such as: capacity Building in higher education (CBHE), knowledge Alliances, Strategic partnerships. The CBHE component is a continuation of the Tempus programme, which includes funding for joint and structural projects. Projects in the field of capacity development are projects of inter-institutional cooperation of universities of The Program countries and partner Countries aimed at modernization, expansion of accessibility and development of internationalization of higher education in the Partner Countries, creation of a platform for the development and strengthening of cooperation between the EU and partner Countries, promotion of intercultural and interpersonal exchange. These projects are based on multilateral partnership between universities of The Program countries and universities of more than 150 partner Countries and are aimed at the development and modernization of curricula and programs, joint teaching methods, improving management and management of universities, strengthening the relationship between universities and production.
| | |
| --- | --- |
| Program Countries | 28 EU member States + Iceland, Liechtenstein, Norway, Turkey, the former Yugoslav Republic of Macedonia |
| Partner countries | Other countries |
There are two types of projects:
Joint (influence on the institutional level)

Development of training plans and programs
Management and leadership of universities/management
Links between universities and the wider economic and social environment

Structural (impact at the level of higher education).

Modernization of policy, management and management in higher education
Relationship between higher education and the wider economic and social environment
Project proposals should be fully consistent with the national/regional priorities of the partner Country.
Complete information: http://www.erasmusplus.kz/index.php/ru/erasmus-ru/actions/povisheniye-potenciala
---
PROGRAM JEAN MONNET
Jean MONNET PROGRAM is aimed at increasing knowledge about the processes of European integration through training and research (Departments, Modules, centers Of Excellence) at the level of higher education institutions both within and outside the European Union. Within the framework of the Program, it is possible to Finance cooperation projects, publications, conferences on the study of various aspects related to the history, politics, economy and legislation of the European Union, as well as EU relations with other regions of the world. Universities, organizations and associations from all over the world can apply to EACEA to Fund the activities of the program.
In the framework of the Erasmus+ program in the 2018-2019 academic year under the program "Jean Monnet" applications were submitted by the faculty of Economics, law and information technology and the faculty of pedagogy, art and languages.
European business management practice: integration of the European business value in Kazakhstan (faculty of еconomics, law and information technology)
Implementation of advanced experience of European countries integration in the educational process of Kazakhstan (faculty of pedagogy, art and languages)