Success of the Miras University graduators.

Since 1997 when the Miras University opened its doors to the first students, much has changed, except for its goal - to prepare qualified specialists of a new generation that can pick up and develop the economy of a young sovereign Kazakhstan, who are ready to go towards democratic change in society, able to meet the challenges of present time.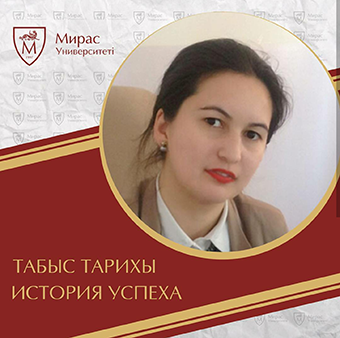 Yunusova Mavlyuda Azimovna
2013 - Finance; 2015 - Jurisprudence; 2016 - Finance (Master)
The university has a long and glorious history. It is gratifying that I happened to study in the walls of the Miras University. The experience and talent of the faculty, attentive attitude to the training of students, loyalty to the traditions, largely determined my life path and the fate of many graduates.
Being one of the leading universities of the country, the university trains highly qualified specialists who make up the elite of the modern scientific and technical community, capable of solving any tasks dictated by the needs of the rapidly developing industry of our COUNTRY!
I sincerely wish my beloved Miras University many years and prosperity, new victories and new hopes!
I wish to maintain the highest level of training of scientific and technical personnel, new perspectives, plans, creative ideas, bold decisions and fruitful work for the good of the country. And bona fide, talented students to you as much as possible, and I wish every teacher strong nerves and peace of mind. And also hopes for the wonderful future of their students and graduates!
I love Miras University and I believe in the future of my university! "P.S." Choose the right university and do the right thing - this is your future!
Place of work at the moment: Multidisciplinary College of Saryagash.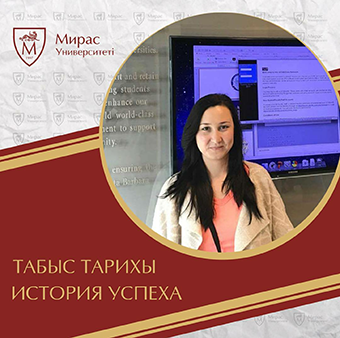 Madina Galiyeva
Miras University is proud of its graduates who made a change in the world. As an example, Madina Galiyeva is a real model of successful Kazakh people. She has just finished her International Fulbright scholarship as an FLTA at University of California, Santa Barbara in USA.
After her graduation from Miras University in the year 2011, Madina has worked for 5 years as a teacher of English in Shymkent and afterwards became an alumni of E-Teacher Scholarship of online education,studying TESOL at the university of Oregon, USA. In 2016, she was selected to represent Kazakhstan at University of California,Santa Barbara(USA) through Fulbright Foreign Language Teaching Assistant Program,sponsored by the United States Department of State Bureau of Educational and Cultural Affairs. Needless to say that every year around 400 people around the world are sent to United States to teach the language and culture of their home countries at universities.Apart from that Madina has worked in an American Eagle Springs Camp in the year 2012 to help special needs. Madina's great educational and teaching achievements come into reality through perseverance, non-stop hard work and her motivation to learn from her colleagues and her experiences abroad.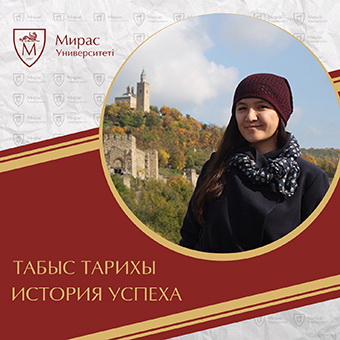 Akmaral Sman Makhkhodakyzy
Release 2015. Bachelor of Technology.
After graduation in 2015, she left for an internship in Sofia (Bulgaria), worked as a coordinator of the youth network Y-PEER.
In 2016, she developed and implemented the Level Up program for developing the potential of young people in the village of Kazgurt. In the 2nd quarter of 2016, she worked at Miras University as acting director of the educational information center. Later, UN Volunteers were invited to serve in the UNA Women's Organization in Central Asia as a program assistant in Astana, where I still work today.
In general, I wish Miras University prosperity and remain a bright point of Shymkent, and reach a new level of education.
I wish students not to think that money rules the world. Save up experience, knowledge, keep up communication and create successful yourself, make yourself a project in which you will invest all your energy and time. Share good, share leadership, and be grateful, for there are over 781 million illiterate people in the World who do not have access to education.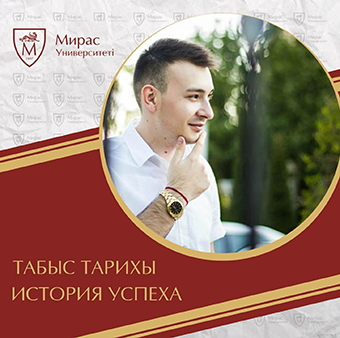 Osipov Alexander Alexandrovich
Graduate of 2015
Currently: General Director of Consulting Company "CENTER OF FINANCIAL CULTURE" LLP
Specialty at Miras University: "Finance"
Hometown: Shymkent
"The Miras University, namely, the faculty of the Finance Department, during the years of study, were able to put in the theoretical and practical knowledge that came in handy for me to achieve my goals. Miras University itself possesses an atmosphere and attitude towards students, which give young people to develop and achieve success in the areas of learning. I would like to wish Miras University success, to develop in the same direction and not stop there!"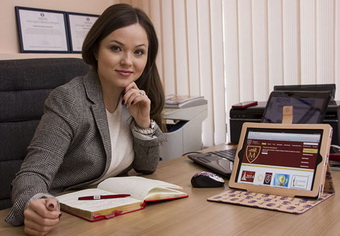 Kambarova Karina Yusuphanovna
Alumna 2012
Year of Master's graduation - 2013 г.
Currently: Head of Commercial Internet portal of Shymkent http://kuplu.kz/, Head of the social project on employment of the population in the Republic of Kazakhstan, Shymkent and SKO - http://otdelkadrov.kz.
Major at the Miras University: "Management"
Master's Program at the Miras University: "Finance"
Hometown: Shymkent

- «First of all, at the University Miras I gained new knowledge. In future years of study helped to realize my aspirations and I ended up doing things I like. Communication and the University environment lead to development: a good attitude of teachers and students. I'd certainly wish success and new victories to the Miras University! My best wishes to keep educating and training young people of the Republic of Kazakhstan for the future of our country!»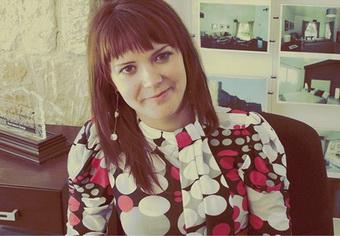 Korban Kyra Sergeyevna
Alumna 2011
Currently: Search engine optimization, chief IT manager
Major at the University of Miras: "Information systems"
Hometown: Shymkent

- «University is the basis of the future. We have little thought  about it, but the foundation grounded during the training, will be the successful beginning of a great life journey. It was the Miras University the place of departure for me. The Department of "Information Technology" with wonderful teachers that shared the knowledge with their students helped me a lot at training in GAU (Girne American University, Girne, North Cyprus). The American system of education, a warm maritime climate, a very friendly atmosphere, a lot of students from different countries, a lot of activities and interest clubs and just beautiful island. At the GAU I continued my education at the Master's Program in Management of Information Systems. This is the Miras that opens a new frontier for learning abroad in Kazakhstan! Prosperity to Miras! Thanks to my teachers! My warm Welcome»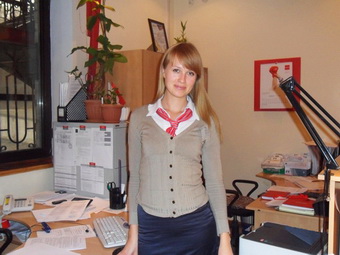 Kulagina Nadezhda Igorevna
Alumna 2011
Currently: SKB JSC "Temirbank", chief specialist at the Department of Operational Services.
Major at the Miras University: "Finance"
Hometown: Shymkent

- «Every year hundreds of graduates leave the walls of the Miras University. Their knowledge and skills are used in all areas. Every student strives to work for a large company and have a good steady income after graduation. I was able to realize my dream into reality, starting to work at a well-known company. With all my heart I wish the Miras University success, prosperity, great victories and, of course, a warm and cozy rapport, which always reigns at this university! Good luck!»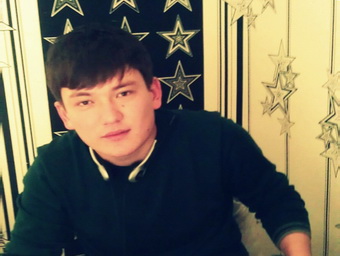 Kenesbayv Nurbol Zhanatovich 
Alumna 2013
Currently: LLP "KazElMash, Chief Accountant
Major at the Miras University: "Accounting and Auditing"
Hometown: Shymkent

- «I am proud of graduating from the Miras University. Only after I defended my diploma, I became aware of being a specialist. And at once I've got full understanding that I will continue my accounting activity, that is mine. For my future, I plan to continue my self-development, self-improvement, since there is a lot do at the company. For those who are thinking of their future - to enter or not, I'd say if there is no will for independent search for information and training, the  Miras University is an ideal option. At this place you'll be explained for everything, given answers to the questions and you won't have to spend 3 hours for independent search of answers to unfamiliar topics.»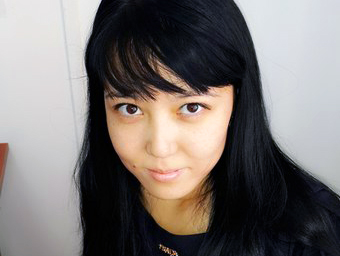 Mahazhanova Zhanar
Alumna 2012
Currently: Department of Tourism of South Kazakhstan region, Leading Specialist
Major at the Miras University: "Tourism"
Hometown: Kentau

- «My advise is to enter the Miras University without any doubts and acquire knowledge without wasting time and earn good money for the work that you love. In a short time you'll gain a good amount of knowledge, teachers are available to explain and demonstrate practical application of theory, which is also important. My expectations from the training came true.»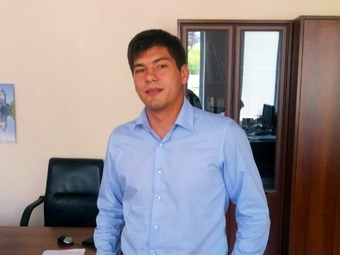 Alisher Muzrapov
Alumna 2013
Currently: Pavlodar Technical Plant, Head of economists at "Expertise prices"
Major at the Miras University: "Economy"
Hometown: Shymkent

- «I would advise to future students, to study not for a mark or score, but for themselves, and be highly motivated to achieve success in everything. You must listen to your inner voice, what you do want but not parents, or someone else, because if you see nothing or have no clue in education then  it won't work. Education at the Miras University differs from any other common institution, so that the focus is only on what you need and you're not distracted by other things you do not need. I'm certainly a supporter of global development, etc. but the system of education at the Miras University, I believe, is appropriate and is ideal for those who want to gain a promising profession as soon as possible and start raising your own money.»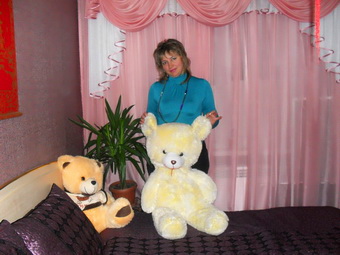 Zhukova Tatyana Alekseeyvna 
Alumna 2004
Currently: Ph.D., associate professor at the Miras University
Major at the Miras University: "Information systems"
Hometown: Shymkent

- «I always liked technology, and most of all computers since my school age. I would advise to prospective and current students to enter and study, but not just learning what is given at the classes, but constantly search for themselves and ask lots of questions to teachers, lust regular practice. Entering the Uni students need to be clearly aware of why you need it and what results you want to achieve, not to waste your time and the time of other people. There must a good understanding of what you really enjoy doing and  be professionals in it. And then your life will change dramatically.»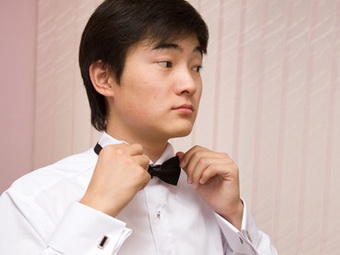 Hwang Alexander Veniaminovich
Alumna 2009
Currently: Head of the department of card servicing network at "Kazkommertsbank"
Major at the Miras University: "Finance"
Hometown: Shymkent

- «I am grateful to the Miras University for acquired communication skills and also for the excellent knowledge gained according to my profile. Education at the Miras University helped me to identify different ways  in front of me and to choose the right one.»
 
Pisareva Natalia
Alumna 2005
Currently: Head of the Department of bank cards sales at JSC "Kazkommertsbank"
Major at the Miras University: "Finance"
Hometown: Shymkent

- «Undoubtedly the Miras University has played a huge role in my life. This university is the embodiment of all positive results of globalization. It erased the boundaries between countries and peoples. I'm really glad to see the successes of the university».