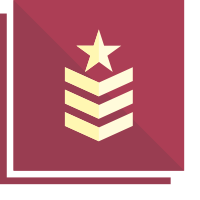 Specialties: Organization of educational and ideological work for the soldiers of land forces / Organization of ideological work (attestation of them for further obtaining of "lieutenant of the reserve" rank)
Military training of the students being trained in the specialties of the Military Department is aimed at preparing for the Armed Forces of the Republic of Kazakhstan of reserve officers, morally sound, disciplined, being able to keep military and state secrets, possessing high ideological-moral qualities, as well as knowledge, abilities, skills necessary for successful performance of the official duties in corresponding positions.
The academic classes for the students are taught by the highly skilled higher-education teaching personnel consisting of acting officers and reserve officers.
The students are enrolled into the Military Department on a competitive basis within the frames of the government order established by the Republic of Kazakhstan Ministry of Defense.
Head of the Department: Colonel Aytov A.S.

Laboratory fund of the Department
For teaching academic classes for the students there are equipped classrooms for all academic subjects of military training course in the Military Department: a computer classroom, a classroom with interactive facilities, a tactical field, a parade field, a fire training ground, a park (an equipped garage for 2 units of the infantry fighting vehicle), a classroom of battle management with a small combined-arms set imitating (SCSI-2007) with computer control of a laser target and situation simulator, a laser small-arms system, necessary amount of small arms.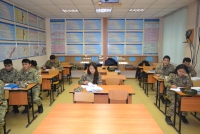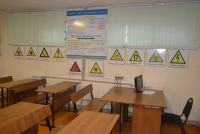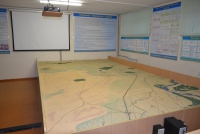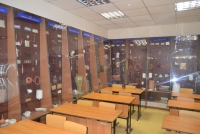 Сlubs, projects, students activity
The important component of the patriotic education of youth is the orientation of the Military Department to training the readiness of young men for military service as a specific form of public service. Military training and patriotic upbringing is focused on good understanding by each citizen of his own role and place in serving independent Kazakhstan, high personal responsibility for carrying-out the requirements of forthcoming military service, conviction of necessity to form the qualities and skills for accomplishment of military duty.
On the basis of the Military Department the center of military training and patriotic upbringing was instituted. Annually the meetings with veterans of the Great Patriotic War, peacekeeping soldiers, veterans and soldiers of the Armed Forces of the Republic of Kazakhstan are held.
The students of the Military Department regularly participate in various military-patriotic events held in the city.